Resin fox mascot figure statue trophy
When we got the first inquiry of this fox mascot figure statue ,we are totally thrilled out !!! Why ?
It is for a big big game held in Doha. Turns out it is a statue trophy that customized for 2015 DOHA AIBA WORLD BOXING CHAMPIONSHIPS GAME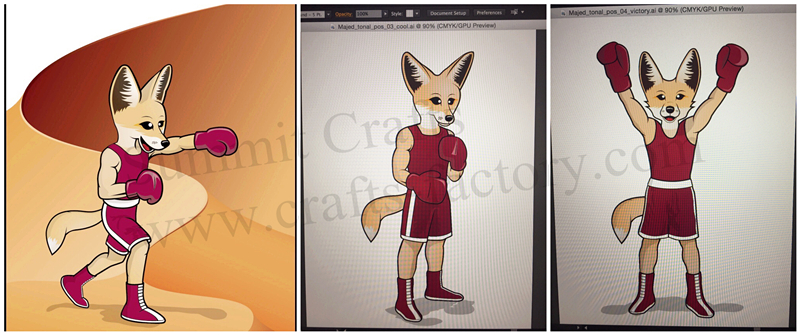 What a great honour that our SUMMIT CRAFTS have the chance to work in this project.
Following our customer's need and request, we arranged our skillful sculptor to sculpts this cute fox figure which is about 30cm height, customer is quite stunning that we can make such great model sculpture only based on the picture that they provided .There are totally three different gesture of the fox figure. Since these item is for a worldwide well known big game, customer is also very serious on all the details, they give us very useful comment on how to revise and modify the clay sculpture to make it as good as it can be .
It is well worth that we spent time in the early development stage. The statue comes out with great shape and look exactly like the photo.
After customer's approval, we step into the resin mold production and casting right away as the game is on the way ,urgent production is requited.
Our factory arrange a team immediately to produce this project specially, from the production silicone mold ,and the bulk resin casting job,color spraying, parts assembling ,random quality checking and line checking ,final product checking ,each procession is handle effectively and fast. We cannot let customer down when they depends on us so much on this project.
Since the function of this figure statue is trophy ,it need good weight and strong ,it will be a disaster if something goes wrong when it passed to the winner's hand, but in Summit Crafts, each product we used high quality resin, mixing with good powder to make it stronger, and all proceed with detail fine hand polish and machine polish, to make sure each statue is smooth and after painting covered, no dust ,no hole ,no scratch will show up. We know so well that the customer pay for good product that worth the price.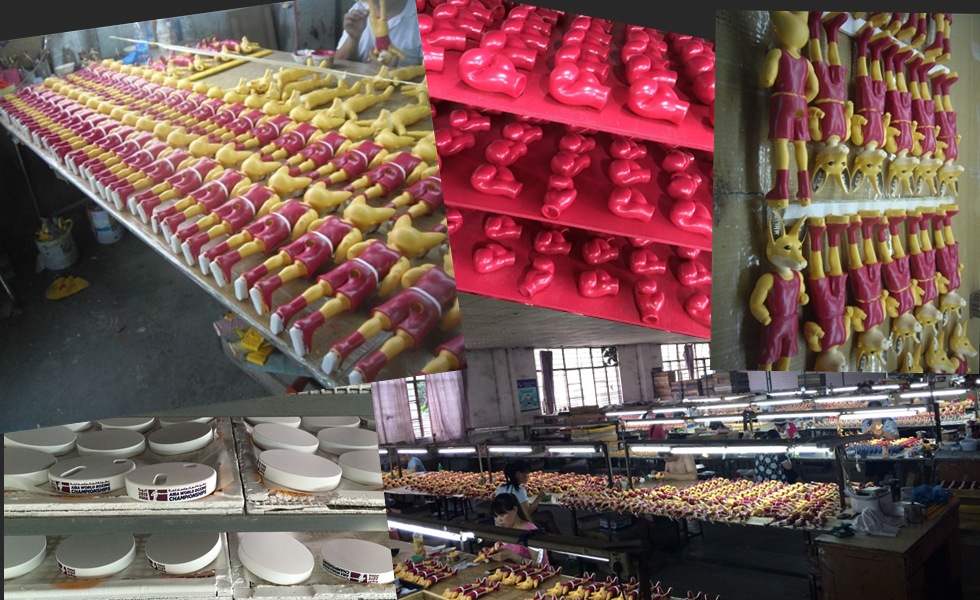 After all the hard working , it pays off ,customer's feedback is great. Product quality is awesome , arrive on time, the big person like government office say highly of the trophy.
That's so big pleasure when we heard all comment are positive.
To summarized how this project can be success :
1,Summit Crafts work efficiently from the very first beginning
2,Customer choose us because our strong skill and production capacity ,all makes them feel safe and guaranteed.
3,Summit Crafts has flexible and fast reacted team to make things happen.
4,Resin craft production expert can make customer's project easier

Keep following our facebook page and also our website here ,you can update with our latest new arrival and bring you new product idea .Summit Crafts will hold on to high quality resin piece production and provide great service to our worldwide customers.