Resin floral faux deer head wall mount decor
Country style nordic decoration
Deer is a gentle and spiritual animal,in china it also means lucky and fortune. Putting a deer head decor in house is absolutely a art piece and increase beauty scents in your space.
This stunning faux deer head with flower antlers is sure to spark conversations in your home. Show off your love for animals by displaying this beautifully crafted and detailed resin deer head, which of course is cruelty-free. Our faux taxidermied animal heads are modern, trendy, and animal-friendly.
With the excellent casting skill, summit crafts manufactured these gorgeous deer head wall mount decoration piece .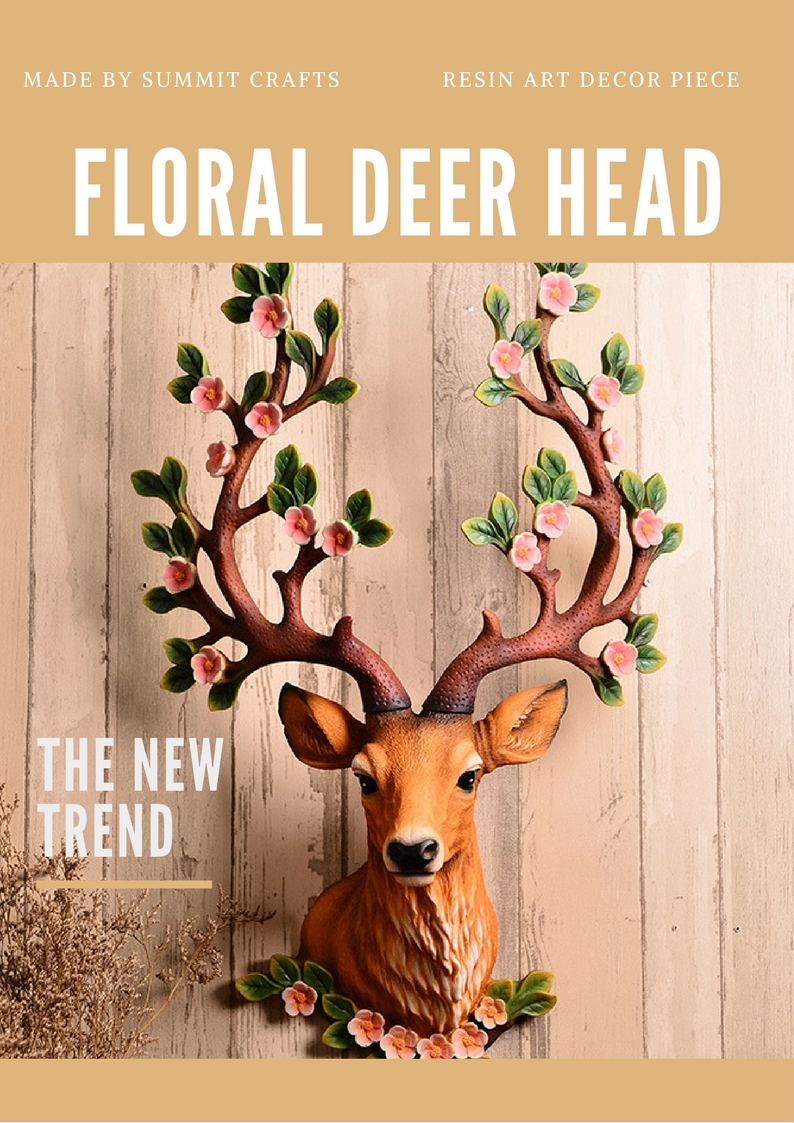 It is made by high end resin material which is strong and durable.The full piece comes with vivid deer look, a pairs of big bright eyes, detail fur, large antlers and lovely ears ,when you look at it , you just feel like face to face looking at a real deer.
The floral design is no wonder a sparkle ,design highlight with blossom flower on both antlers, make the full piece more elegant,noble and beautiful. What's more, it give somehow a mysterious feeling of this decor art piece.
In the mean while ,to make the full serious more complete, we create a blue flower version, give it more fresh look.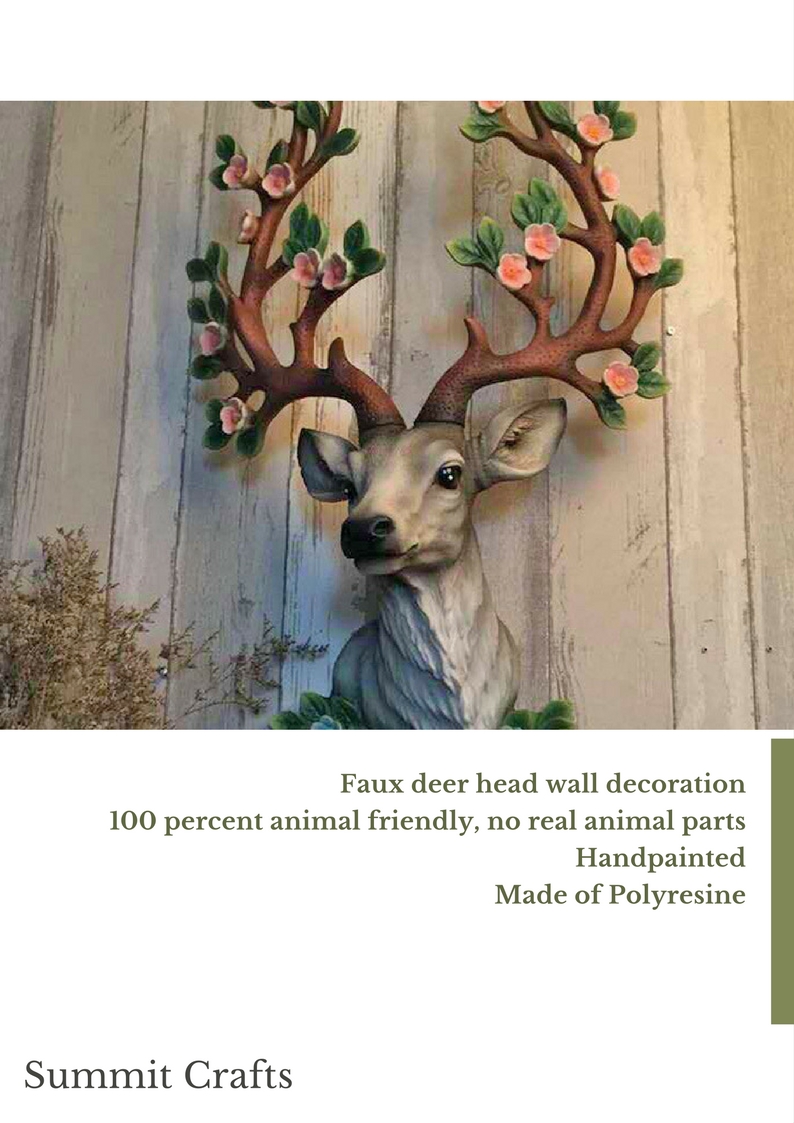 Besides this artificial deer head wall mount decor, summit crafts also make deer antler hook with floral design.Check following photo ,you can feel the beauty even from the screen ,right ? Not only a art decor piece for your room, but also a real good functional hook that can hold hats, cloths, keys, chains etc.We set the strong metal parts behind the hook ,can easily set on the wall .Best for living room wall decor.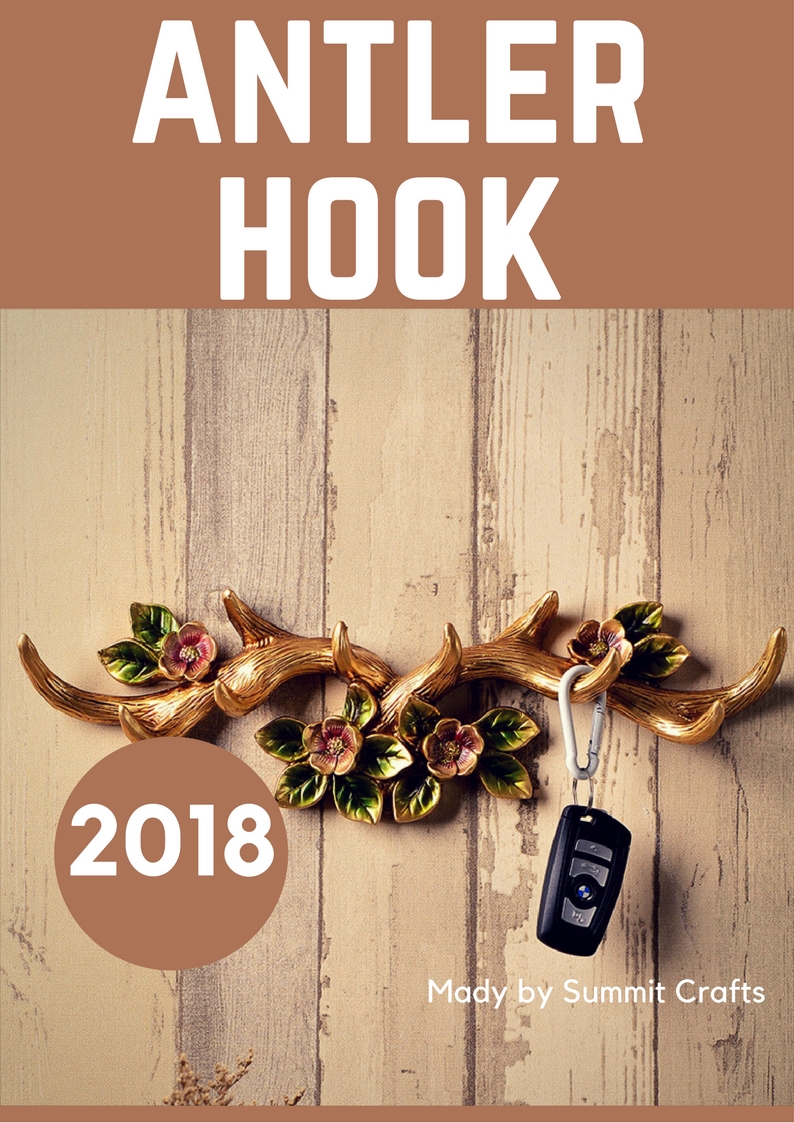 For the coming spring season, these must be put into your shopping cart, bring you with lively and good fortune in this new year 2018 .